The 10th Annual Philly Spring Cleanup - Saturday April 8, 2017 (9am-2pm) Philly Spring Cleanup
Please visit Philly Spring Cleanup to register as a volunteer. Registering as a volunteer helps our organization receive cleaning supplies for the event. Our event is listed as Stagehands Sweep Up!
IATSE Stagehands Local 8 supports our South Philadelphia neighborhood by joining a city wide movement in The Philly Spring Cleanup. This event is sponsored by The City of Philadelphia and the Streets Department. 2017 will be our 6th year participating and Local 8 members joined 28,895 volunteers' city wide at over 900 official project sites. The Streets Department provides our local with supplies and the Stagehands provide the manpower to clean the area around our Hall at 2401 Swanson St.
Our neighborhood around the Hall can be considered a challenge, it is located on the fringe of South Philly and this area is growing quick. This volunteer effort is our way of reaching out to the local community. A yearly cleanup helps to maintain the neighborhood and the supplies are kept on site so our members can use the brooms, shovels and rakes for any cleanup events they may wish to organize. Any members interested in using the supplies please contact Paul Myers or inquire at the hall.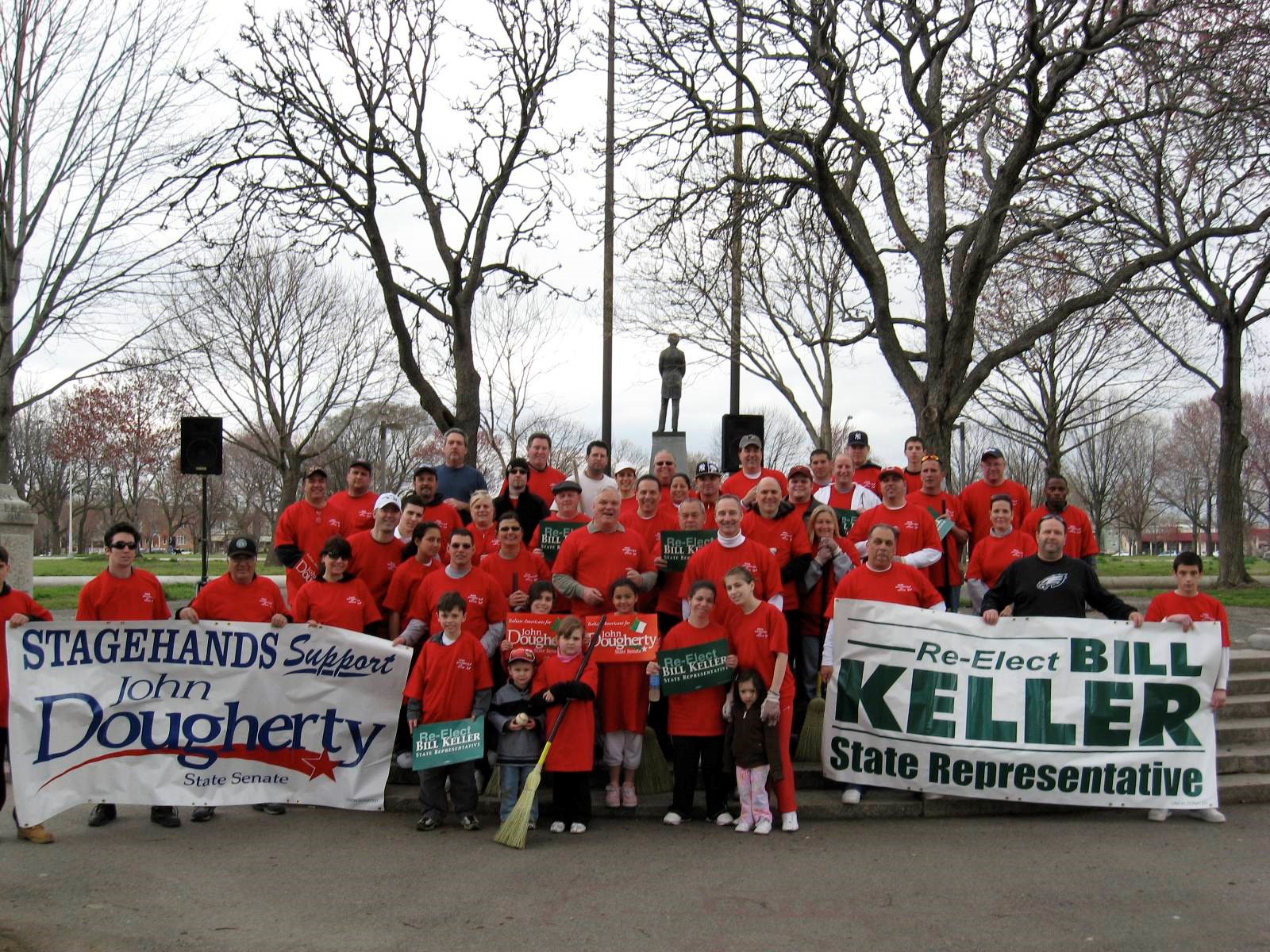 Local 8's first volunteer cleanup event was in 2008 before our Hall on Swanson St was completed. We joined with local neighborhood organizers to clean up Marconi Plaza at Broad & Oregon Ave. Local 8 also provided a PA and stage for a political event called Clean Sweep. Representative William F. Keller pictured center.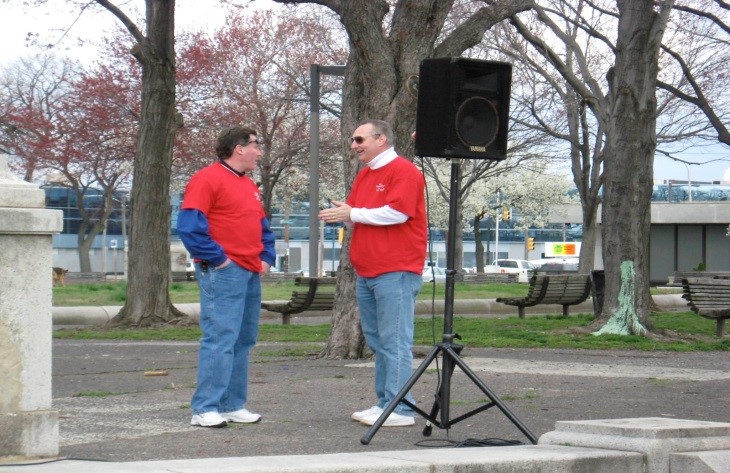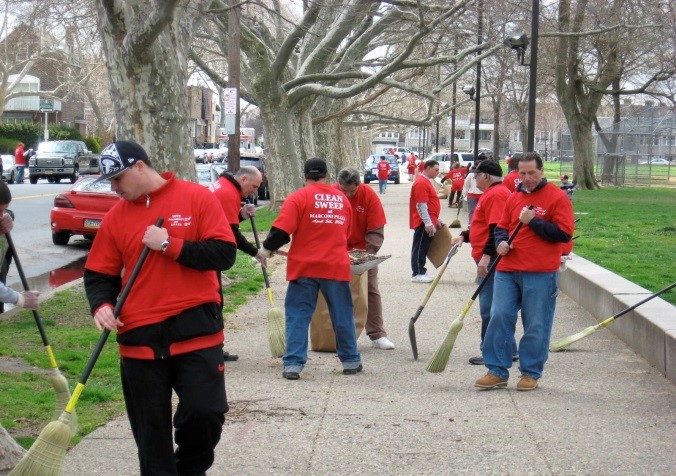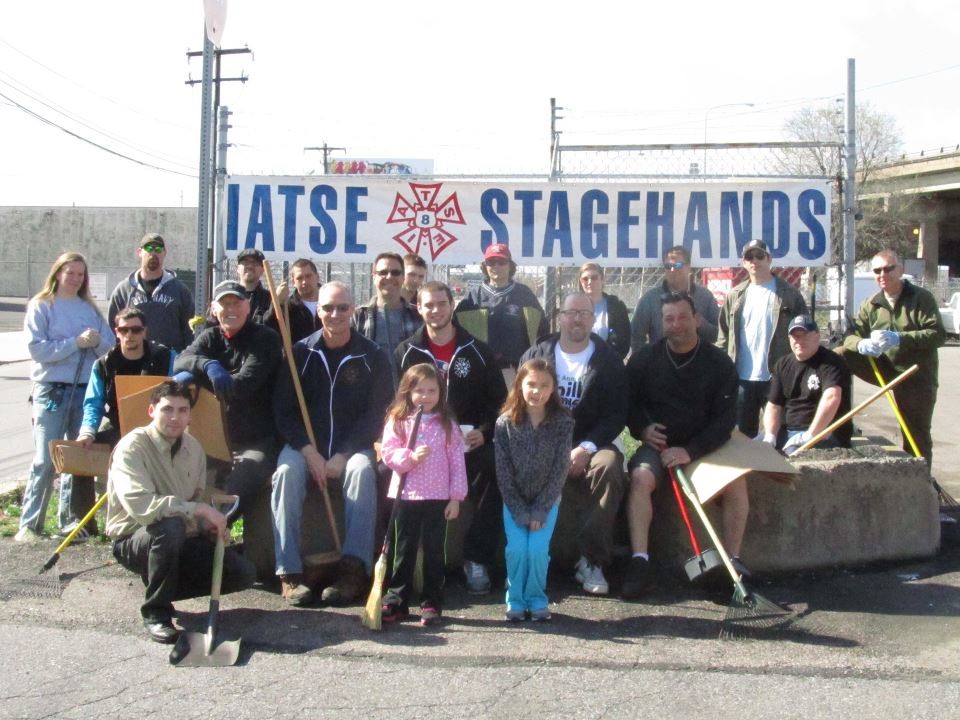 April 13th 2013 On Swanson St., Members of the community outreach committee, President Barnes and Local 8 volunteers, meet up to sweep up, for the first time at our new Hall.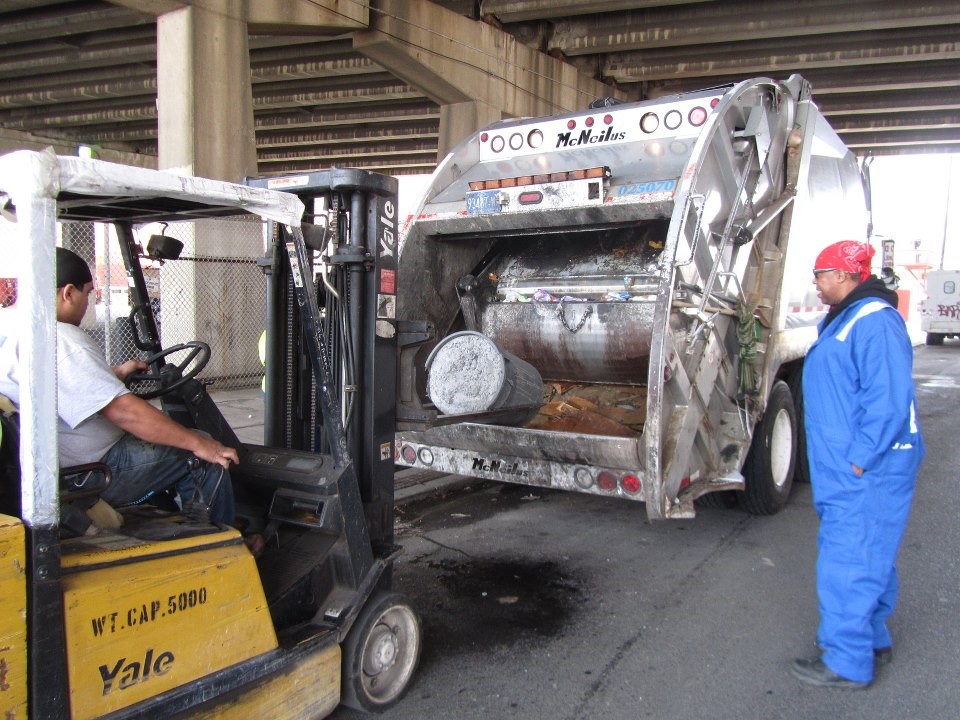 2013 we even employed a fork lift to get the job done, thanks to the flooring company on Wolf St and the City for taking anything we could get into the truck and off the street.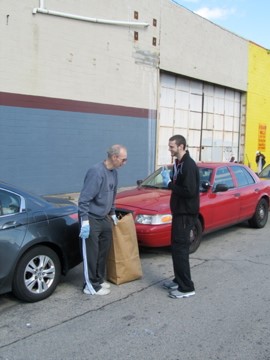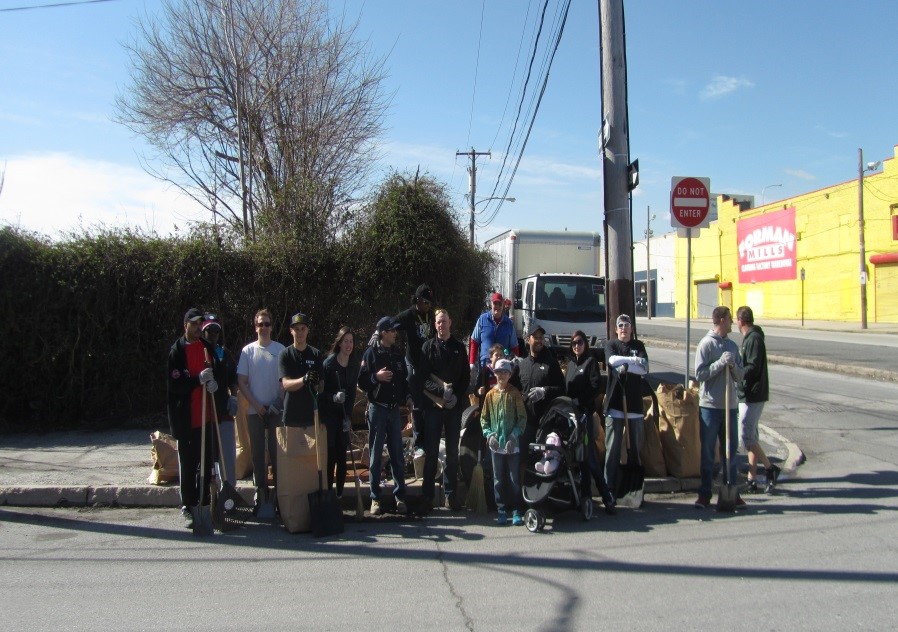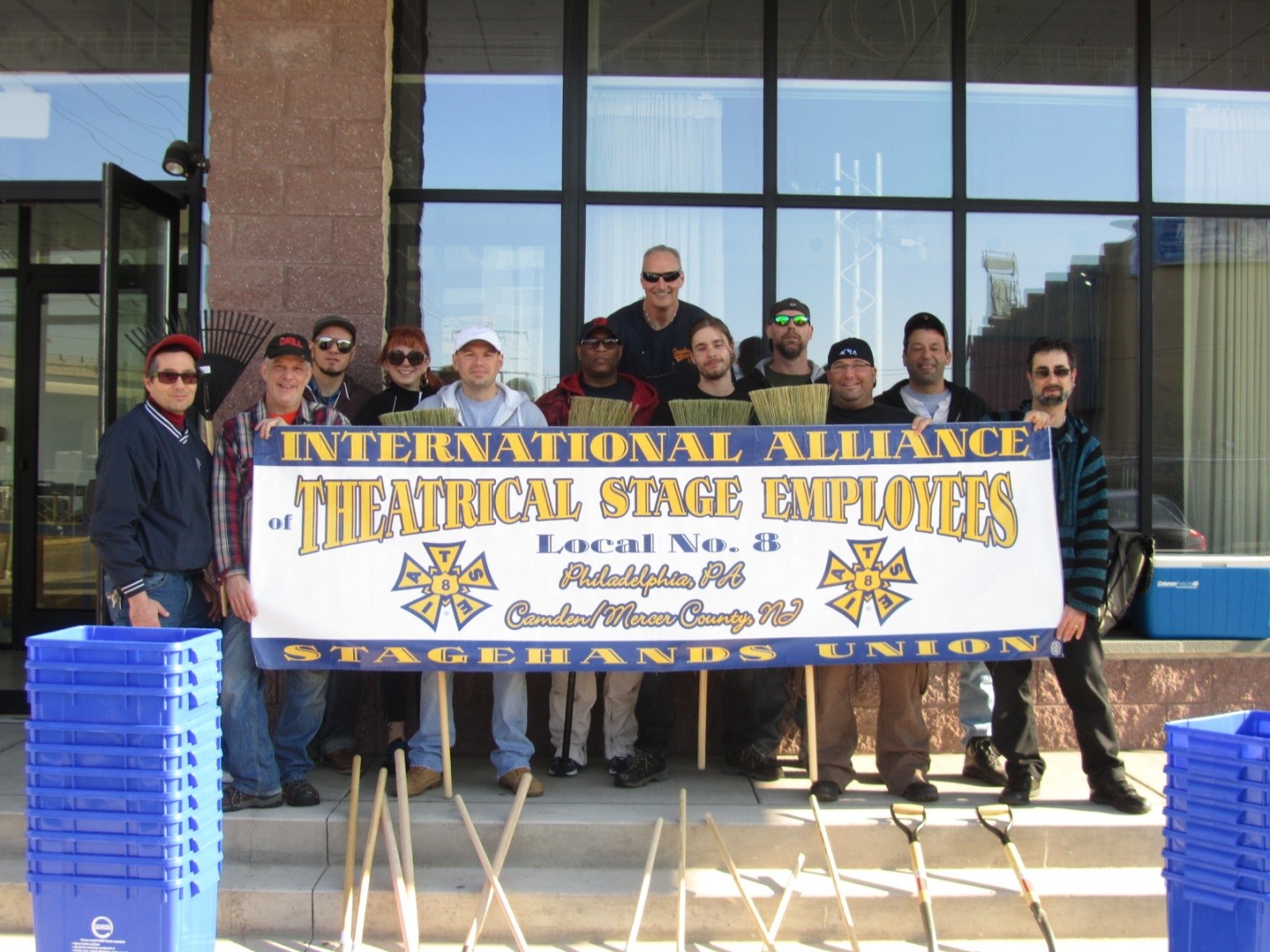 April 5th 2014. Our supplies are growing and stored on site for other cleanups groups to use.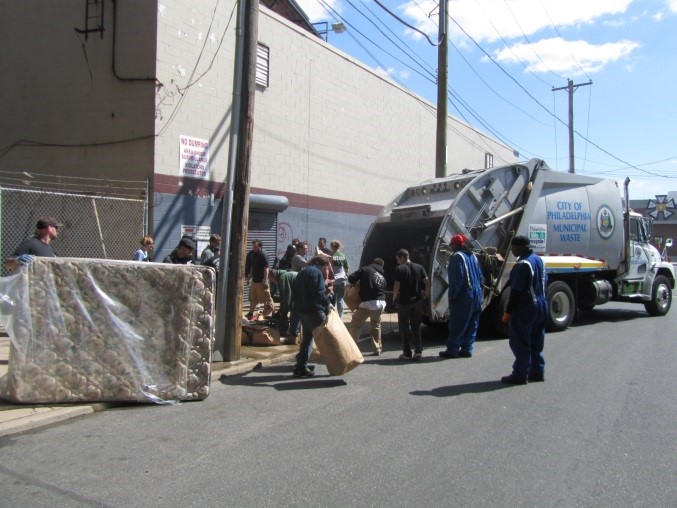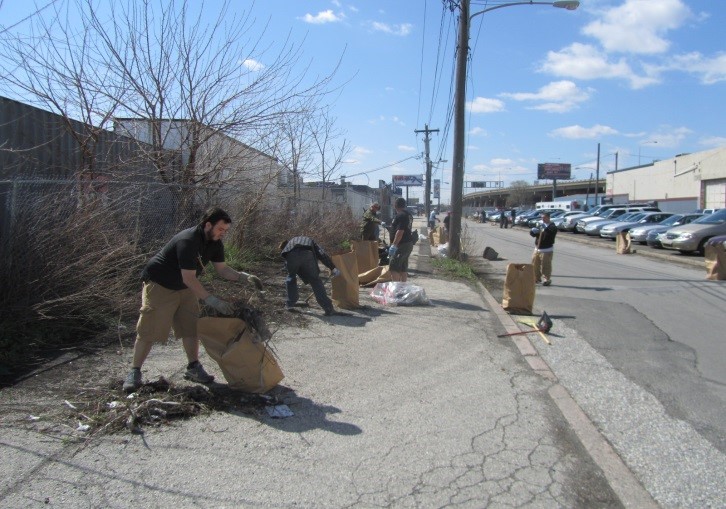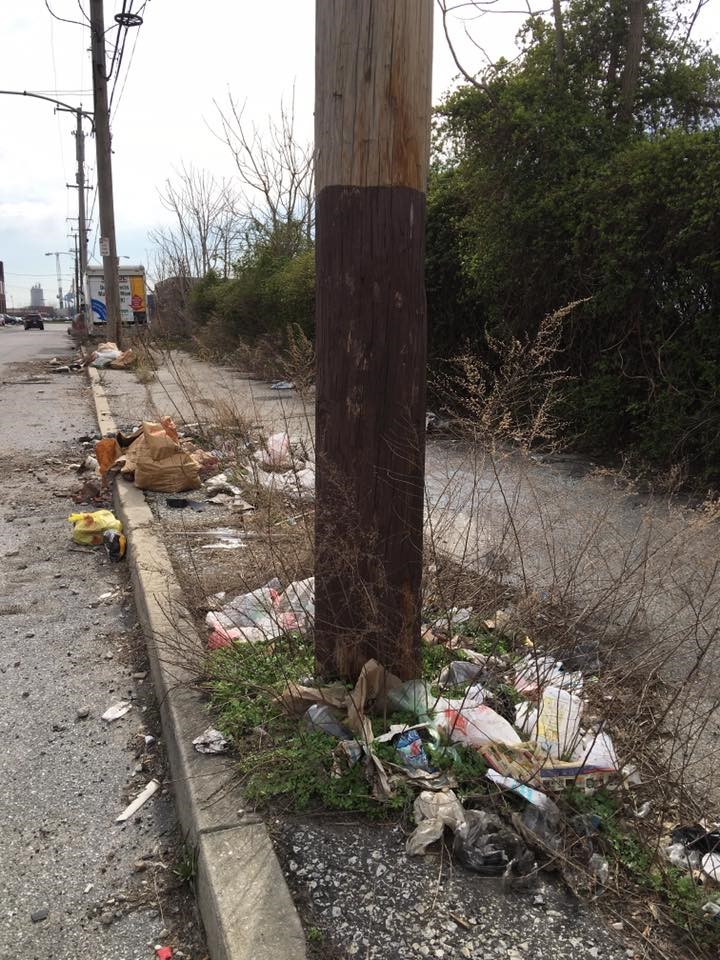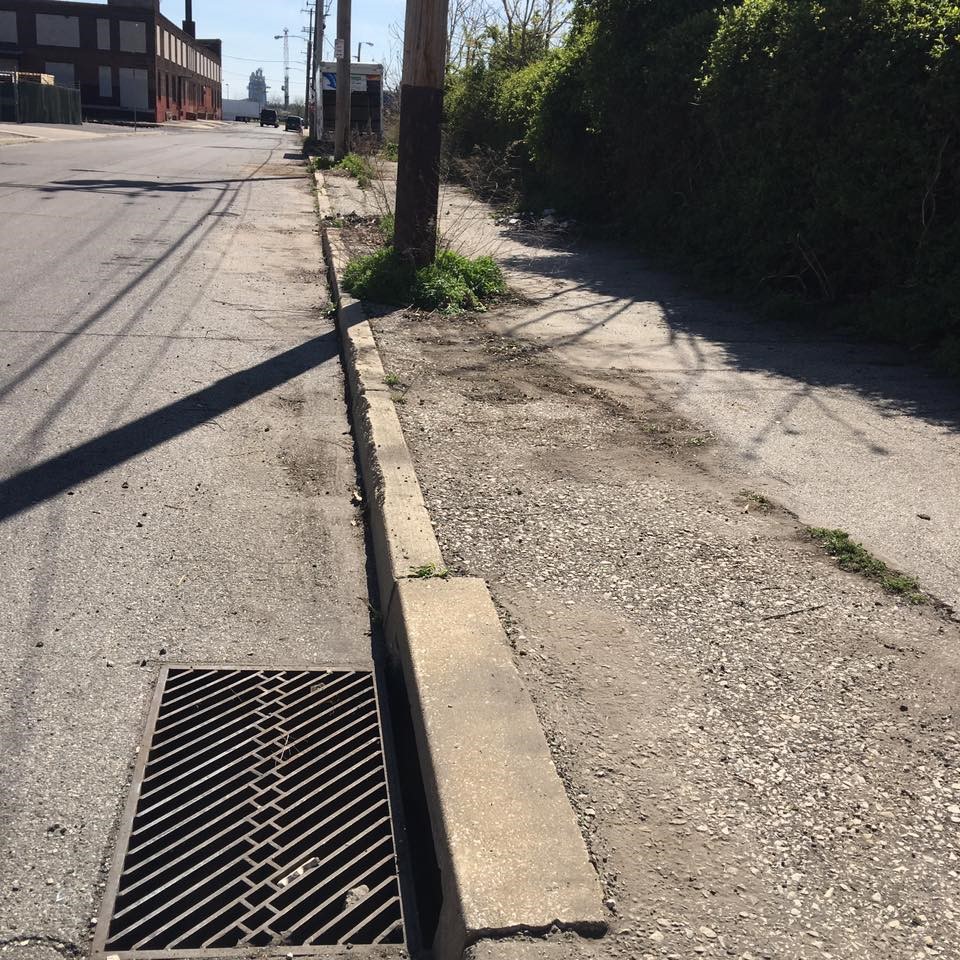 Before After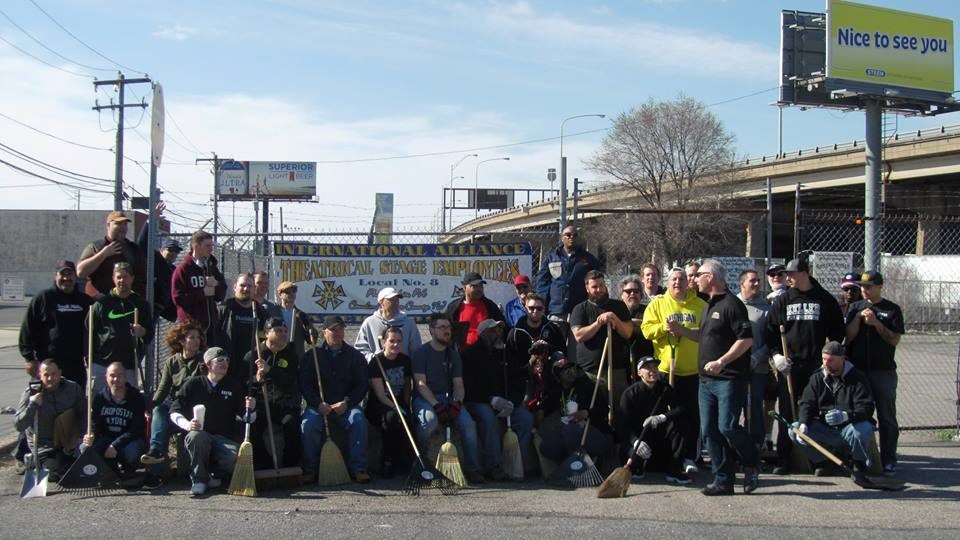 April 11th 2015 President Barnes fires up the troops about the importance of volunteering.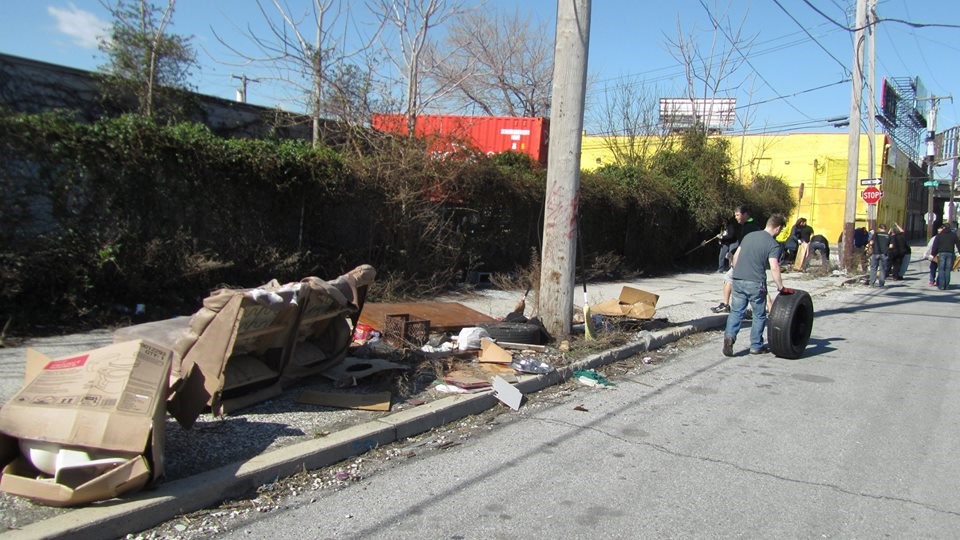 No job too big for the Stagehands at Local 8.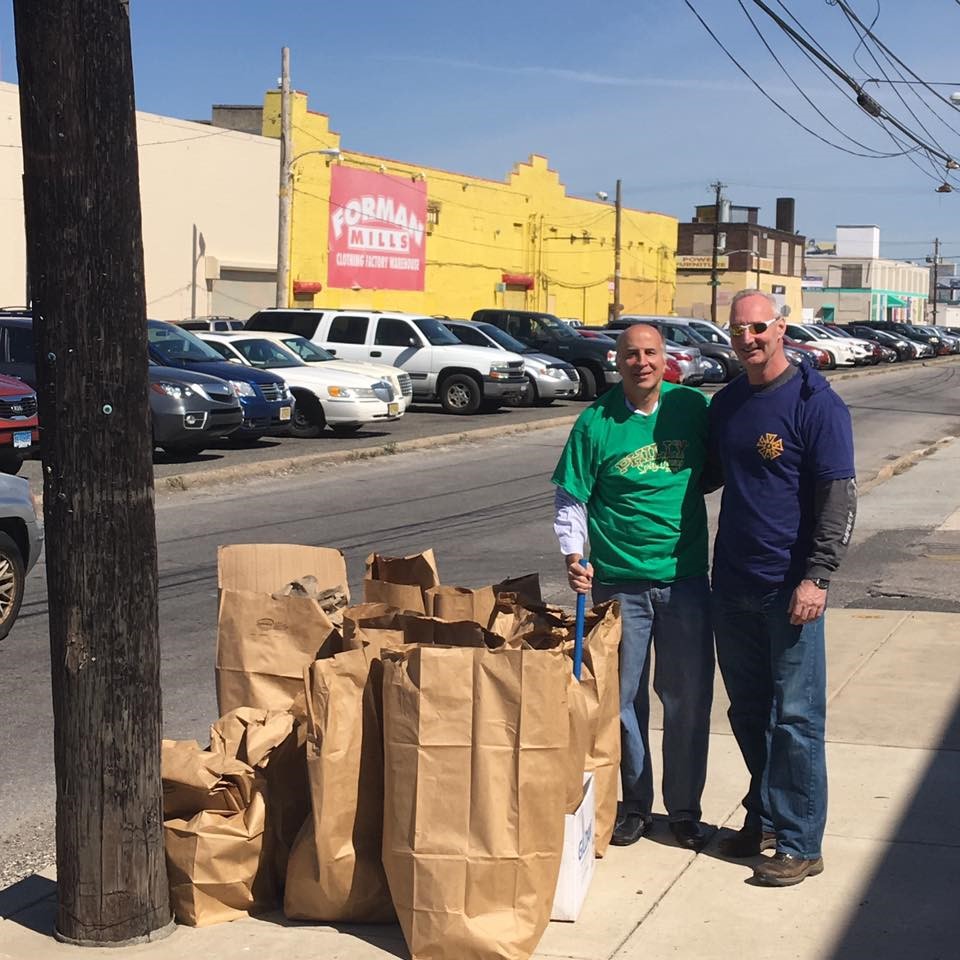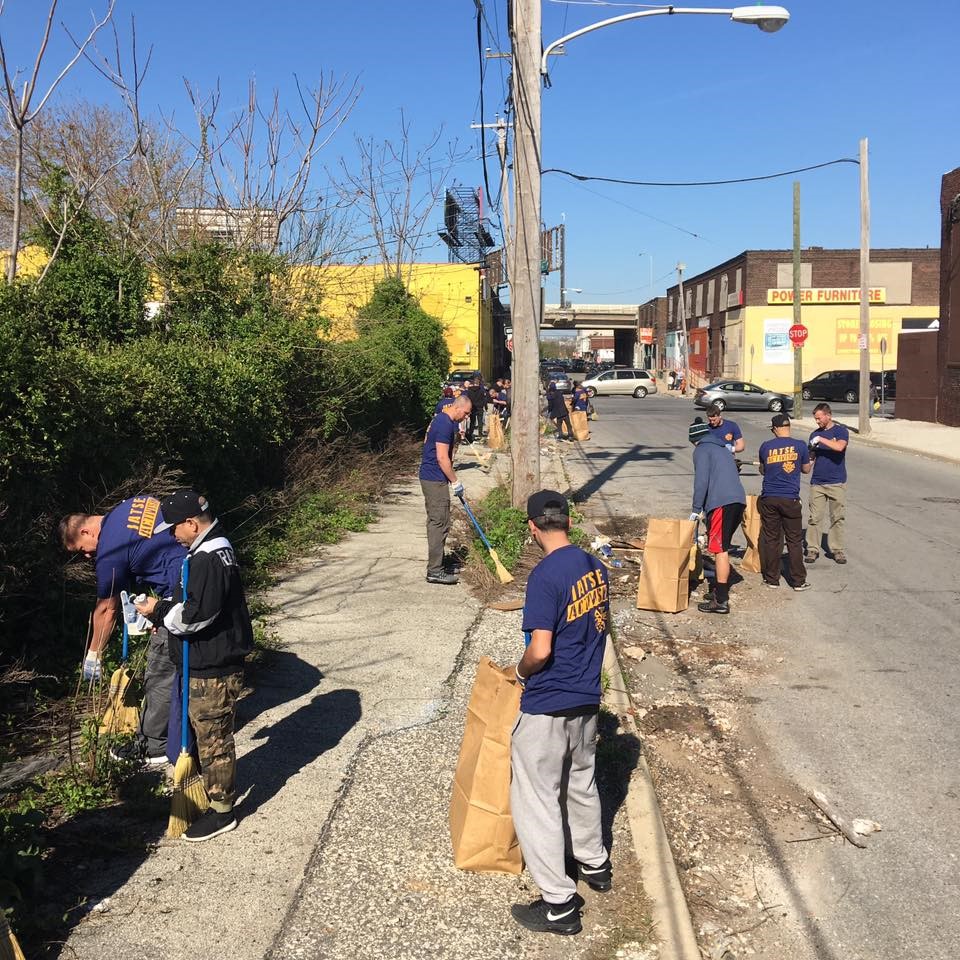 Councilman Mark Squilla & President Michael Barnes. 8 on Wolf St.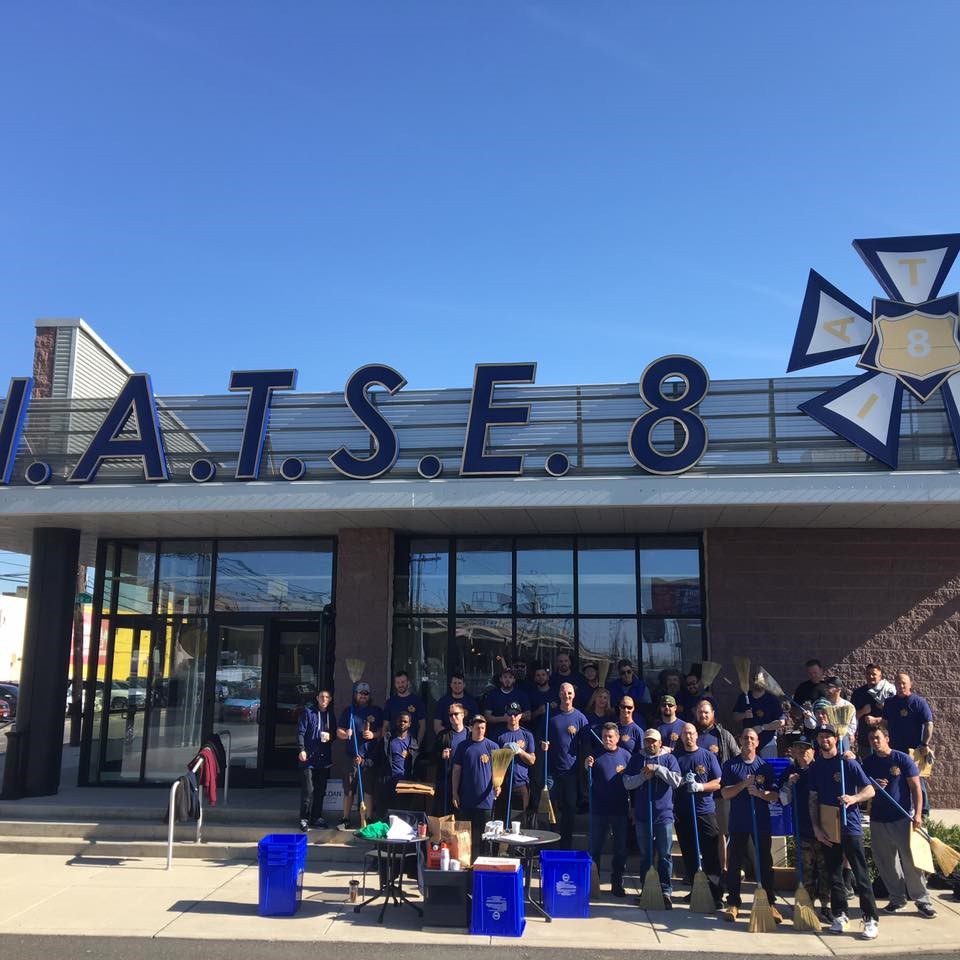 Ever growing group of volunteers & showing our civic pride, On April 11th 2016.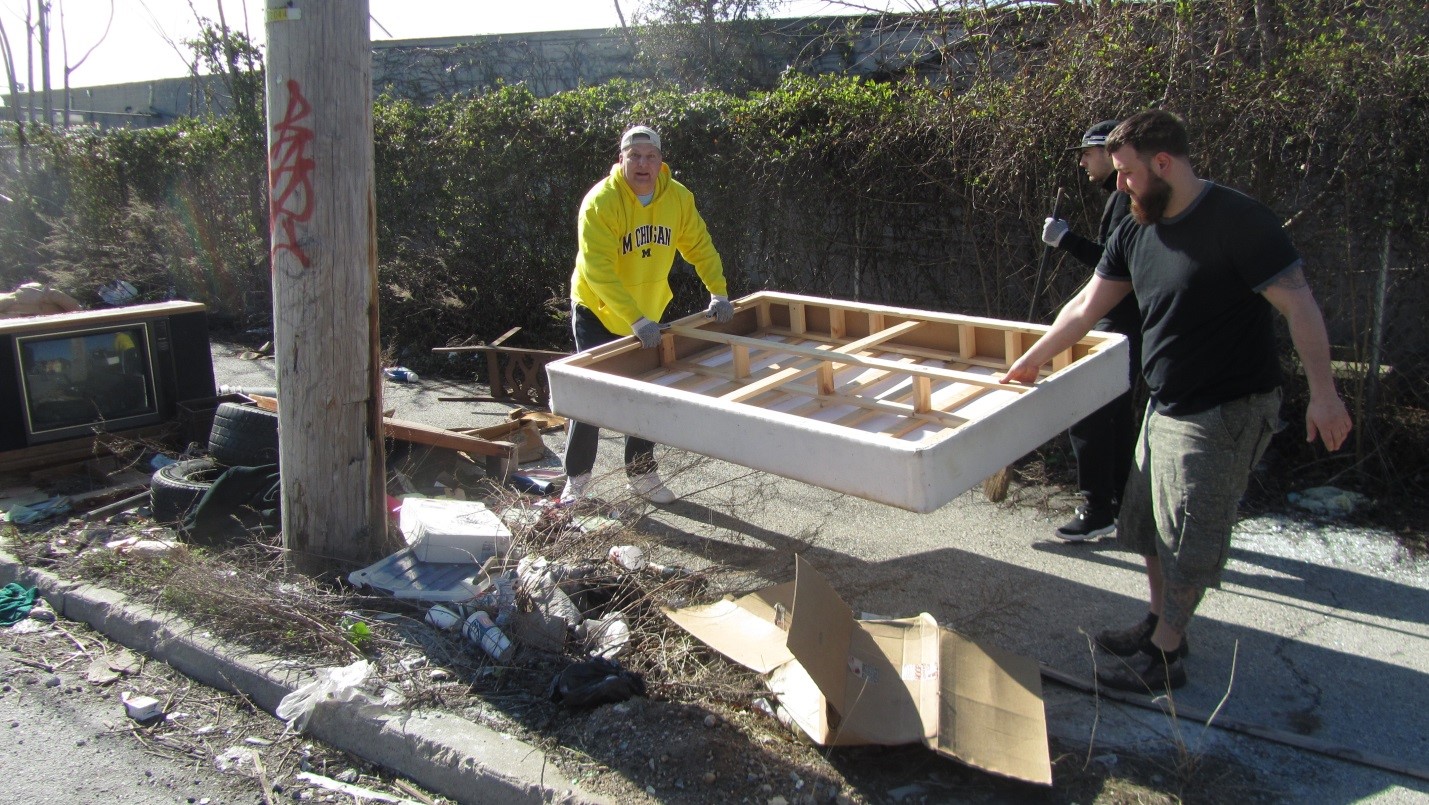 South Philly residents & Local 8 members: Joe Pisano, Jimmy Pisano & John Gambone Jr.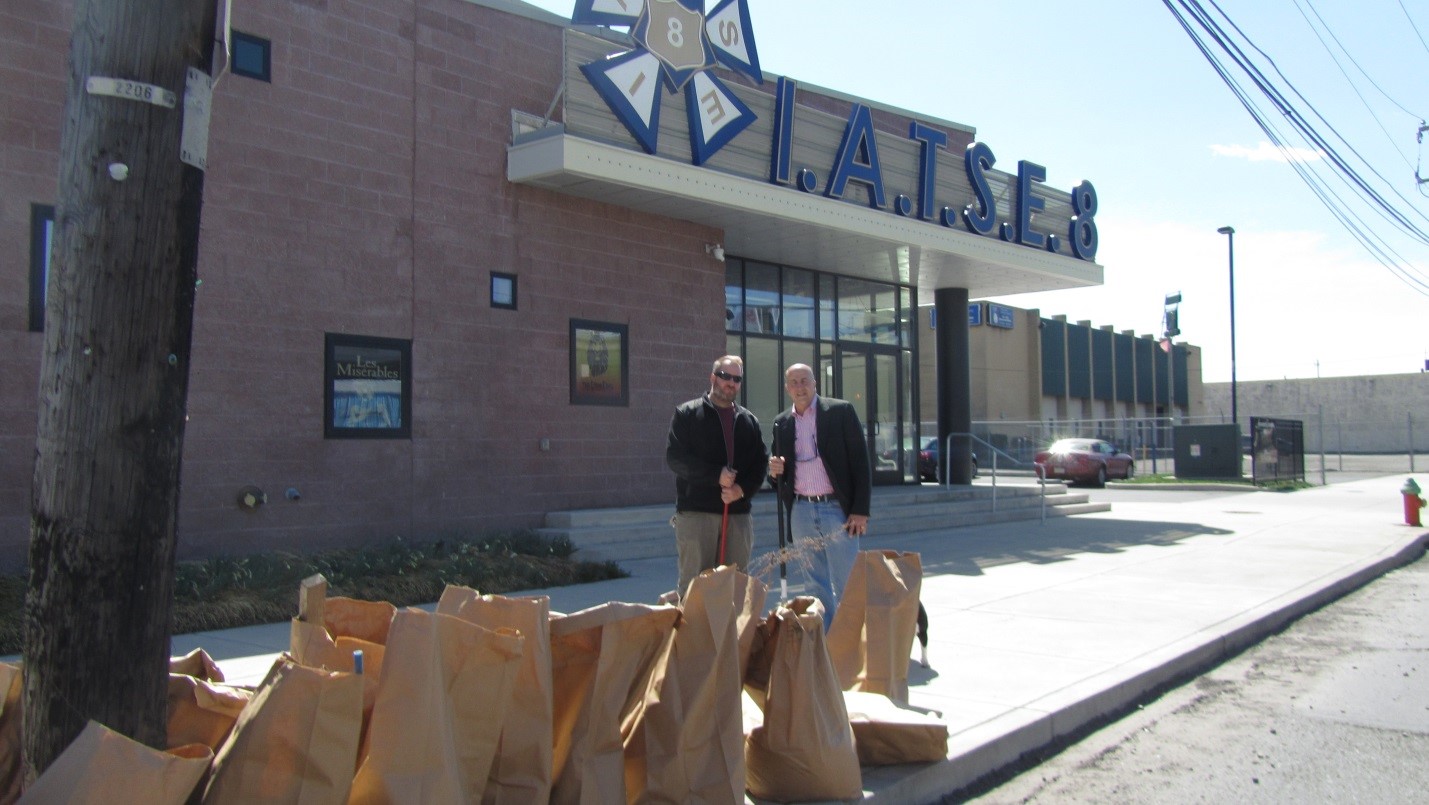 Organizers Paul Myers & Councilman Mark Squilla wrapping up the gig.
Special Thanks to all our members who came out and helped, hope to see you in the spring!